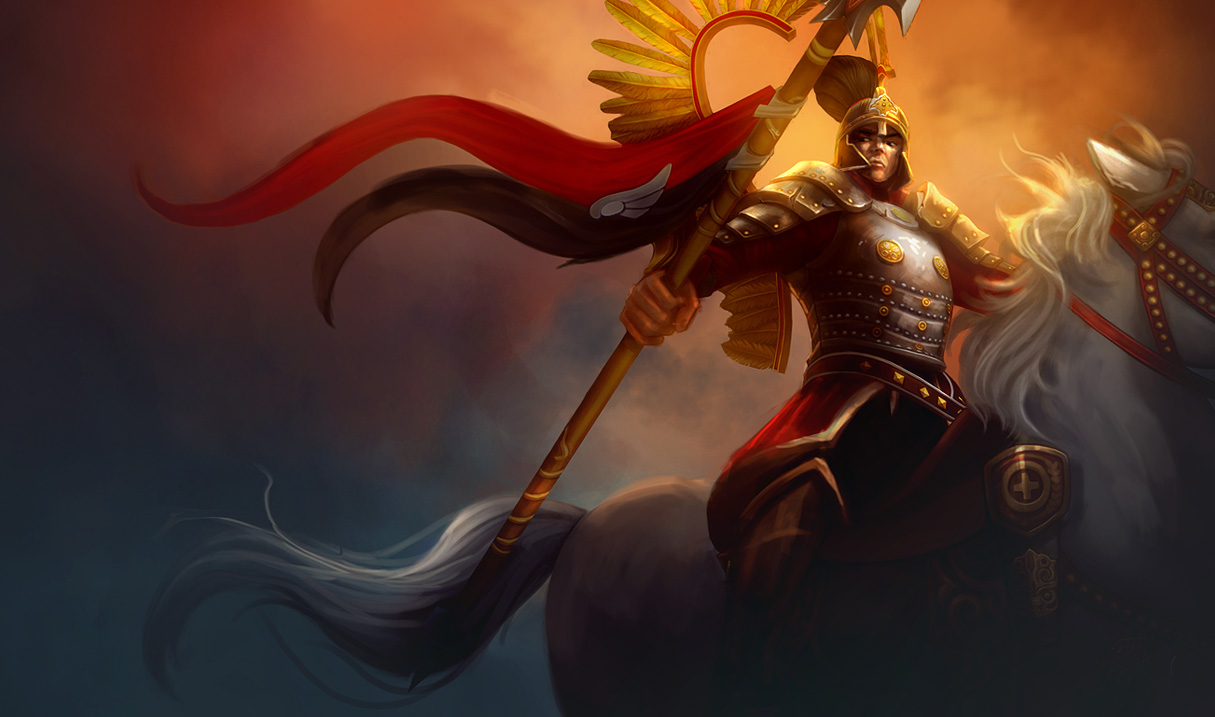 So Riot has a problem with melee. A problem that's pretty easily explainable. In LoL with the majority of melee champions they must beat anyone they ever get in to melee with. Meaning that if Volibear ever gets in melee of any non-melee champion he must (MUST) win against them on that merit alone. This has been a balancing issue that I'd say cropped up in the pre-season 1 era, where melee were generally considered worthless. In Season 1 Riot made melee incredibly powerful for the first half of the season, and early game monsters in the second half. However, it still didn't fix the issue of every melee champion having to auto win if they got in melee.
WHY must every melee champion win on the single condition that they get in to melee?
Their movement speed advantage over ranged champions is negligible. The FASTEST champion has <10% advantage in speed over the SLOWEST champion. For most the difference is ~5%. So for the most part ranged champions can just walk away from a melee champion and never really have any issues with it. The time it would take to catch up would be well beyond the time it would take to get behind a turret. Probably behind two turrets.
The default range is at range. This isn't like Warhammer 40k where the start up zones are so close to each other that some races can actually charge in to melee on first turn, and the majority can on second turn. In LoL everything starts at whatever range you want it to be. This means Lux is chucking snares and bombs at you and walking away before you ever get a chance to do anything. Take Syndra or Zyra. Syndra can cast everything while walking away, while having a knockback that stuns. Zyra has a perma slow plant that can be placed on a root. Imagine you're Volibear, how do you get in melee?
And finally, ranged champions damage is practically the same as melee champions. AND they're ranged. Take Leblanc and Fizz. Who does more damage? Well Leblanc does a lot up front but Fizz has his DoT sooo you'd say they both have their advantages. Take Tryndamere versus Miss Fortune. Tryndamere probably has more singe target damage but Miss Fortune has a lot of AoE. Both, again, have their advantages. Damage wise neither is superior inherently.
So what did Riot do to fix these issues?
Gap closers, huge base damages, hazaa!
For the movement speed issue Riot gave melee... gap closers! When you have a gap closer whenever somebody asks "hey are you in range? You're not in range" you can say "No, I AM in range!"
For the default range being at range Riot gave melee champions HUGE RANGE gap closers, with CC attached! Well they didn't all have CC, but enough had CC + gap closers. This all happened before the counter-powercreep in ranged champions where a gap closer was pretty much enough to permanently ensure you were in melee. LATER ON we got stuff like Syndra, Lux, Lulu, etc. The counter-powercreep also raised it's own issues and caused a counter-counter-powercreep in melee where we started to see- well basically you know how Diana is the way she is? Infinite gap closers and a pull in mega slow?
And finally (although this doesn't really happen anymore) Riot released massive base damage champions like Xin Zhao or Renekton. Xin Zhao has since been reduced CONSIDERABLY to where he doesn't really show it anymore, but Renekton is still there. Jarvan, Irelia, and re-revamped Udyr came out of this era. However, Riot's thought process was "if we jack up their damage a lot then people will want to play them over range!" Well, Riot forgot that base damage doesn't scale if you don't give it scaling, and you can just toss on a lot of defenses and use that base damage to kill people who DIDN'T have as much base damage.
So what was the end result?
Melee champions win if they get in melee, still suck otherwise.
Well you might have noticed a key component was missing here. Two key components really: Usefulness outside of melee, and counterplay. So now melee champions can get in to melee, and they will win when in melee... aaaand... that's it. It's very one dimensional. Ironically one of the oldest melee champions. Olaf, is so ripe with counterplay that it makes me wonder how we regressed so hard back to things like Irelia and Xin Zhao. Anyway, melee champions got this mind set ENFORCED on them where they have one thought "get in melee get in melee get in melee get in melee" and once they complete it they win. Now I'm not saying melee is easy to play, or that range is any harder to play. I'm merely saying they have exactly one task to accomplish, and their opponents have exactly one task to stop.
Compare this if you will to Brand. Brand who Riot decided has to suck till eternity because he was good once in tournaments. When you fight brand you've got multiple things to look out for: Dodge the fireball, dodge the fire nova, keep away from teammates, or if solo keep away from minions when on fire. Brand himself also has a lot of things to keep in mind. Nowwwww look at Xin. Get in melee get in melee get in melee get in melee. All the counterplay is from Brand. It makes the skill required somewhat one sided. Xin has to look out for all these things on Brand, but Brand has only one thing to do, try to keep him out of melee.
Think of it like a trade. Brand gives Xin all these options to counterplay him, so Xin has to take all this skill to do those counterplays. Xin gives Brand no counterplays so Brand can't really do anything other than execute his own comboes.
To respond to an argument before its made: Irelia does't have counterplay. You attack her when she's at range, she gap closes in and stuns you. If you DON'T attack her when she's at range then she's going to win anyway since she's now in melee.
So what does Riot try to do do re-fix the melee issue?
They're trying to give melee counterplay. Real counterplay. Counterplay that just isn't "stay out of range of the melee champion with a gap closer!" Because that's... not that useful. It's like telling a fat man not to eat the Donuts you've already served in front of him and he'll lose some weight. Yeah, not that useful. So what kind of counterplay am I talking about? Well, I don't know. Why? Because they've only really done it on a few champions. Kha'Zix gets the isolated mechanic which you have to avoid, and the skillshots he chucks at you which you have to avoid. Zed gets skillshots but those are kinda done on everything.
For other champions you've got Vi and dodging her Q but in reality most of the time she just ults and then Qs for additional CC. We've got Nautilus with dodging his Q but again he typically does it after ult for free CC.
We've seen Xypherous liiightly go over this concept, but I feel like way too often Riot treats melee like the morons of the game to get anything done in a reasonable time. Just off the top of my head for easy-mode melee we've got Garen, Volibear, Xin Zhao, Irelia, Wukong, Warwick. Compare this to range with: Annie. No really, can you think of another ranged champion who can just click all their buttons on an opponent and achieve maximum success with no other mechanics at work? Even Ashe has to hit her arrow. For melee I didn't even add GP since he at least has his ult.
It all comes down to this!
So the end thing is: Riot wants you to be able to do something, ANYTHING, to where a melee champion simply getting in to melee isn't enough for him to win. We've seen this in Kha'Zix and his isolated mechanic, and his hit and run style of ranged harass. So that's a pretty good start there. The real trick will be Riot creating a bruiser that has counterplay. Vi is a good "start" but you know it's not really all there. However, at least Vi has counterplay at all, and is one of the most counterplayable bruisers since Olaf. Ironically it has taken us 3 years to get back to where we were in counterplay.
The next few melee champions we see will hopefully be the ones that start showing off Riot's new counterplay for melee, and we get to see what they've been hard at work doing!
FOLLOW ME ON TWITTER @HASHINSHIN