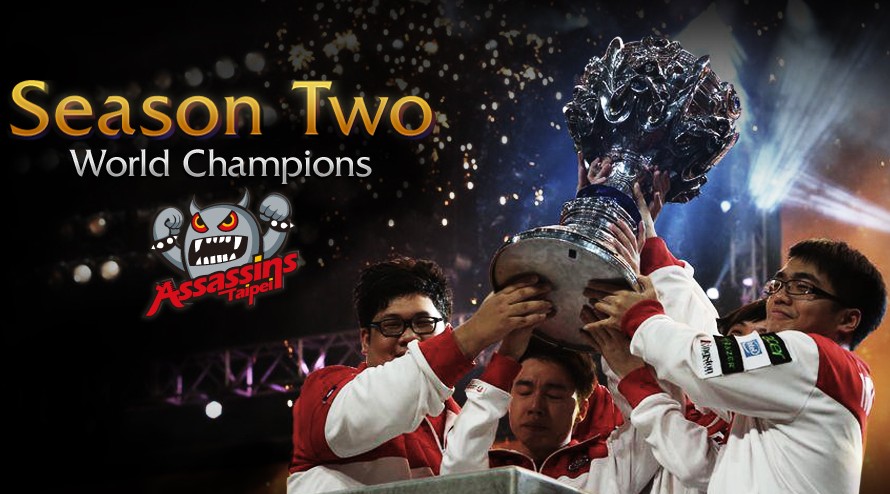 League of Legends continues to evolve and grow as both a game and a sport. The days of teams relying superior talent to win have long since past, and the rise of players with dedication and a thirst for success at all costs has become the new norm. What leads to truly successful teams though and what are the qualities that make them into contenders? It's not hard to figure out how to build teams in League of Legends for success from the e-Sports world to the ranked 5v5 ladder because other sports have been doing it for decades particularly basketball. Let's take a look at what makes LoL teams successful, and what most notably gets in their way.
Understanding Roles: Building around your players
When building a team, there are two basic paths that can lead to success and improvement. The first of which involves finding your "star" player and building a team around him that will let him carry your games. This is just as true in competitive play as it can be playing with your friends. Just look at Najin Sword and Maknoon or even TSM and Reginald. There other players are by no means bad at all, and are vastly improving all the time but those teams are built around snowballing Maknoon and Reginald and having them carry to victory.
So what makes a "star" player? He is the best person on your team without question and also wants to be the guy who decides games. He sets the tone and pace for the game with his play and will generally make the calls as well. Not only that, but you have to surround this type of player with other people who know how to mitigate losses. They know that even if they can't dominate their specific roles, as long as they don't get crushed they can rely on their "star" to carry them through to victory. Players willing to do the dirty work and not get the credit are few and far between, and finding players with this kind of attitude is much harder than finding someone who is simply skilled.
The other approach is finding five selfless players all willing to sacrifice for the betterment of the team. This type of team is harder to make because it's hard for players to keep this attitude, especially once things start going well, but it can lead to fantastic results. Both Azubu teams are excellent examples of this type of team. They have extremely talented players, but no one jumps out and screams look at me or I'm the guy that has to do well so my team can win. The team isn't working towards ensuring one single person is doing well, just that their team in general is doing well. It can be a double-edged sword because not having someone to fall back and rely on can make situations sticky especially when things go south, but when things are going good it generally proves better for everyone involve.
Effective Communication: Everybody talks, but only one voice.
Communication is where the problems start for most teams. When playing in any sort of competitive environment, there will always be those who succeed because of their vast confidence in their success. The proverbial alpha dog and the guy who wants to lead. Having one of these players can be a huge boon especially if the team buys in and the person is capable of admitting fault when it happens, but it can go sour just as quickly if more than one person wants to call the shots or the team doesn't buy in completely to the person doing it. Conversely, not having a person in-charge of making calls and orchestrating strategy can lead to confusion, and too many people doing their own thing.
So let's look at the dedicated shot-caller. Most importantly, the team has to trust this player to make the decisions that will lead them to victory completely. Not every call will always be right, but calls that aren't followed by everyone on the team will always be wrong. 5 coordinated people in any sport, particularly League of Legends is a scary thing and can achieve truly wonderful plays just take a look at the replays of TPA playing the world championships. Too often, on a number of teams, multiple players want to be the one calling the shots because they think they make the best decisions. Hell, they got to where they are because they followed their instincts, but a team can't succeed when they don't trust the person in charge.
The person making the calls doesn't always have to be the same person if everyone is always on the same page. In fact, everyone communicating with each other and relaying information about relative strengths and weaknesses is ideal. However, the more people that are talking the harder it is for people to center in one team "voice". This voice has to always be on the same page and indecision is always worse than no decision.
It's hard to strike the balance, but finding the right personalities that mesh and won't argue and will listen and communicate to each other is paramount and is why several teams keep having to make roster moves. Finding players who have games that compliment each other and the team as a whole, that have champions that mesh will with their teammates champions and a number of other things are just as important as finding a player who is just simply good. Why did CLG.Prime eventually end up parting ways with Saintvicious? He has an alpha personality and it clashed with the rest of the team, and though he was very talented, hindered them from getting better. On Curse, ideally, he provides them with the leadership and voice they need to win games.
Time after time you see great players being thrown together and not winning. The 2004 USA Olympic Basketball team got the bronze medal despite having a team full of all-stars. In LoL, CLG.Prime hasn't won a tournament since 2011 without a substitute.
Bottom line: if teams are going to continue to make roster moves they have to look at team chemistry as much as player skill. It's not as simple as what does this player do with his skill in game to help the team win, but is the player the right fit into the team to complete the puzzle. Not every puzzle you put together will look the same when it is done, but you won't ever get a finished product by jamming random pieces together
So RoG'ers what do you think about building a team? What does it take to be a winner?